Property For Sale Flyers Distribution
In-house designers
Standard Door To Door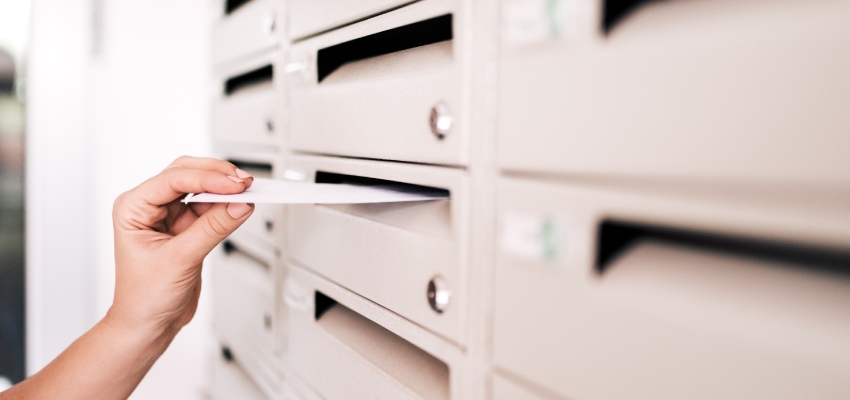 FLYERS WORKS VERY WELL
Lots of People in the area that art not active on the internet normally know someone or a family member like to move in the area that likes upgrade or downgrade.
Our team can coordinate these services once you have an account with PropertyMarketing.com.mt
Please note, Household numbers means letter boxes, not amount of Residence.
A6 Flyers – 105mm x 148mm – Small and easy to keep
We have accrued information of Letter Boxes by our 3rd part direct mail partners.
Gozo Household & Businesses
| | | | |
| --- | --- | --- | --- |
| Locality | Hamlet | Households | Businesses |
| Fontana | Fontana | 350 | 25 |
| Għajnsielem | Għajnsielem | 1,300 | 112 |
| Għarb | Għarb | 565 | 29 |
| Għasri | Għasri | 300 | 9 |
| Żebbug GZ | Żebbug GZ | 570 | 23 |
| Żebbug GZ | Marsalforn | 790 | 62 |
| Kerċem | Santa Luċija GZ | 200 | 3 |
| Kerċem | Kerċem | 650 | 24 |
| Munxar | Munxar | 330 | 20 |
| Munxar | Xlendi | 350 | 39 |
| Nadur | Nadur | 1,650 | 109 |
| Qala | Qala | 1,200 | 49 |
| San Lawrenz | San Lawrenz | 275 | 9 |
| Sannat | Sannat | 850 | 37 |
| Victoria | Victoria | 2,550 | 576 |
| Xagħra | Xagħra | 2,000 | 113 |
| Xewkija | Xewkija | 1,240 | 125 |
Malta Household & Businesses
| | | | |
| --- | --- | --- | --- |
| Locality | Hamlet | Households | Businesses |
| Attard | Attard | 3,800 | 273 |
| Balzan | Balzan | 1,400 | 140 |
| Birgu | Birgu | 988 | 80 |
| Birkirkara | Swatar BKR | 1,106 | 79 |
| Birkirkara | Birkirkara, Fleur de Lys, Mrieħel | 7,025 | 1,075 |
| Birżebbuġa | Birzebbuġa, Qajjenza | 4,100 | 176 |
| Bormla | Bormla | 1,800 | 132 |
| Dingli | Dingli | 1,200 | 59 |
| Fgura | Fgura | 4,200 | 360 |
| Floriana | Floriana | 1,000 | 241 |
| Għargħur | Għargħur | 1,260 | 46 |
| Għaxaq | Għaxaq | 1,900 | 128 |
| Gudja | Gudja | 1,170 | 57 |
| Gżira | Gżira | 3,500 | 310 |
| Ħamrun | Ħamrun | 3,750 | 541 |
| Iklin | Iklin | 1,034 | 84 |
| Isla | Isla | 1,200 | 67 |
| Kalkara | Kalkara | 1,150 | 45 |
| Kirkop | Kirkop | 950 | 40 |
| Lija | Lija | 1,000 | 75 |
| Luqa | Luqa, Ħal Farruġ | 2,300 | 315 |
| Marsa | Marsa | 2,000 | 514 |
| Marsaskala | Marsaskala | 6,200 | 235 |
| Marsaxlokk | Marsaxlokk | 1,600 | 86 |
| Mdina | Mdina | 101 | 73 |
| Mellieħa | Mellieħa, Manikata, Għadira | 4,700 | 213 |
| Mġarr | Mġarr, Żebbiegħ | 1,350 | 83 |
| Mosta | Bidnija | 105 | 4 |
| Mosta | Mosta | 7,200 | 817 |
| Mqabba | Mqabba | 1,118 | 65 |
| Msida | Swatar MS | 627 | 19 |
| Msida | Msida | 3,673 | 370 |
| Mtarfa | Mtarfa | 850 | 48 |
| Naxxar | Baħar iċ-Ċagħaq, Salina, Magħtab | 550 | 51 |
| Naxxar | Birguma, San Pawl tat-Tarġa | 850 | 22 |
| Naxxar | Naxxar | 3,900 | 475 |
| Paola | Paola | 3,300 | 436 |
| Pembroke | Pembroke | 1,000 | 41 |
| Pieta` | Pieta`, G'Mangia | 1,820 | 172 |
| Qormi | Qormi | 5,000 | 947 |
| Qrendi | Qrendi | 1,138 | 60 |
| Rabat | Rabat, Baħrija, Mtaħleb, Tal-Virtu` | 3,900 | 333 |
| Safi | Safi | 845 | 44 |
| San Ġiljan | San Ġiljan, Paceville | 3,950 | 496 |
| San Ġwann | San Ġwann, Kappara | 4,300 | 338 |
| San Pawl il-Baħar | Wardija | 75 | 8 |
| San Pawl il-Baħar | Burmarrad | 350 | 39 |
| San Pawl il-Baħar | Buġibba | 2,640 | 247 |
| San Pawl il-Baħar | San Pawl il-Baħar | 3,800 | 198 |
| San Pawl il-Baħar | Qawra | 4,990 | 289 |
| San Pawl il-Baħar | Xemxija, Pwales | 850 | 23 |
| Santa Luċija | Santa Luċija MT | 1,050 | 36 |
| Santa Venera | Santa Venera | 3,250 | 298 |
| Siġġiewi | Siġġiewi | 3,000 | 162 |
| Sliema | Sliema | 7,200 | 876 |
| Swieqi | Madliena | 525 | 5 |
| Swieqi | Ibraġġ | 1,200 | 57 |
| Swieqi | Swieqi | 2,596 | 129 |
| Ta' Xbiex | Ta' Xbiex | 750 | 180 |
| Tarxien | Tarxien | 3,350 | 178 |
| Valletta | Valletta | 2,300 | 1,140 |
| Xgħajra | Xgħajra | 880 | 13 |
| Żabbar | Żabbar, St. Peters | 6,000 | 301 |
| Żebbug | Żebbuġ MT | 4,500 | 425 |
| Żejtun | Żejtun | 4,596 | 253 |
| Żurrieq | Żurrieq, Bubaqra | 4,425 | 218 |